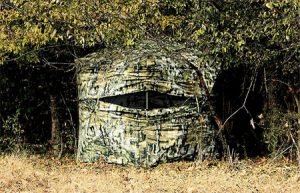 Ground blinds are a game changer for archers all over. Each day, their popularity continues to increase and you cannot blame the hunters, really. These things are amazing. In addition to hiding you from the sharp eyesight of your prey, they are so comfortable and make bad weather bearable.
With the increasing need for hunting blinds, various manufacturers are doing all they can to give archers many brands to choose from. As much as having a wide range of options is good, it makes it harder to pick one when they all look perfect.
To narrow down your choices, this ultimate review presents you with 9 of the best ground blinds for hunting in 2023. Their features, as well as their pros and cons, are listed so you can know what each one offers. For transparency, honest feedback from users is also included.
Hunting Ground Blinds Compared
Best Ground Blinds For Hunting Reviews
Read on for our reviews: